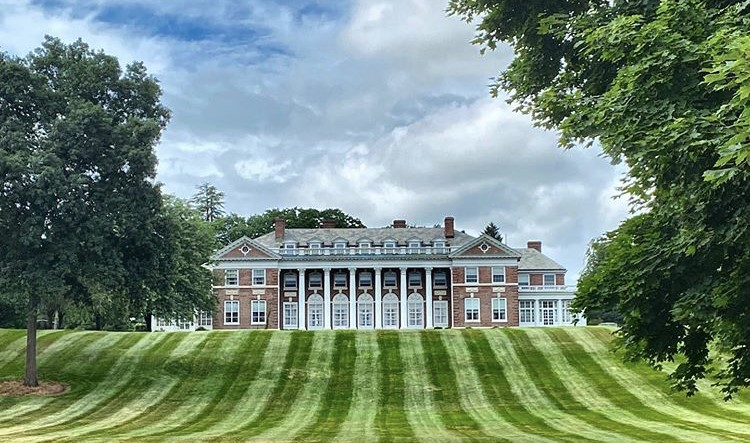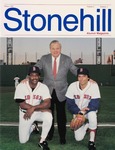 Description
This issue of the magazine includes the following features:
Paying Tribute to C. James Cleary -"Mr. Stonehill": As his retirement approaches, Mr. Cleary takes pause to reminisce about his Stone hill experience.
Photographic Memories and a Pledge for the Future: A local photographer reflects on his life's work and his pledge that Stonehill will one day receive his impressive collection.
James ''Lou'' Gorman Manages for Success: Alumnus "Lou" Gorman '53, Vice President and General Manager of the Boston Red Sox, discusses his Stonehill years and his fascinating career.
Consumer Advertising: Mirror or Mindbender?: Professor Lantos illustrates the view that advertisements do not create the ''wants' ' of a society but are rather a reflection of the trends already existing in the society of the time.
Speaker Martin's Legacy to Stonehill: The establishment of the Joseph W. Martin, Jr., Institute for Law and Society is cause for much excitement on campus. This article provides interesting background on Speaker Martin and the purpose of the Institute at Stonehill.
Special Feature: The text of the House of Representatives and Senate Congressional Records concerning the Joseph W. Martin, Jr., Institute for Law and Society.
Publication Date
Winter 1987
Keywords
Stanley Bauman, Photographs, Stonehill, Joseph Martin Junior, Martin Institute for Law and Society, James Lou Gorman, Stonehill, Red Sox, Baseball, James Cleary
Recommended Citation
Stonehill College Office of Communications and Media Relations, "Stonehill Alumni Magazine Winter 1987" (1987). Stonehill Alumni Magazine. 16.
https://soar.stonehill.edu/alumnimagazine/16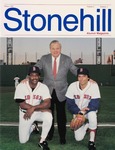 Included in
COinS